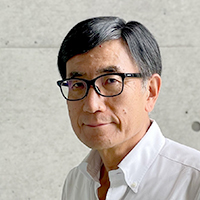 Greeting from the Newly Appointed President of JCI
On June 15, 2022, I was appointed as the 30th President of the Japan Concrete Institute at the Board of Directors meeting held after the 55th General Assembly. Concurrently with Prof. Junichiro Niwa's appointment as President of JCI, I retired from the post of Vice-President and was away from JCI management for two years. As the pandemic shows signs of quieting down, I will again participate in the management of JCI, this time as President. It is not difficult to imagine that JCI's operations and activities over the past two years were extremely difficult by the COVID-19 crisis. On this occasion, I would like again to acknowledge all our members for their continued active participation while exercising great restraint and thoughtfulness. I would also like to thank JCI's Secretariat for their judicious response to numerous issues during this period. Well aware that JCI has been able to operate smoothly even in the face of this crisis, I am resolved in turn to do my utmost to further promote the growth of JCI while considering with all our members the activities that JCI should pursue as the pandemic wanes.
Upon being appointed as President, the first thing I did was carefully read "JCI's Activities-Recent Accomplishments and Challenges for Future" published in the January 2022 issue of the JCI Concrete Journal. This article was jointly penned by the former Executive Director and the current Executive Director of JCI. I found it to be the perfect article for learning how JCI changed, where it did not change, and what it has been seeking to change over the past two years. Moreover, that particular issue of the Journal is a special issue titled "Special Issue: New Technology and Business in the Concrete Field-SDGs, 8. Decent Work and Economic Growth", which suggests that we must pay attention not only to new technologies but also to the importance of basic research and human interactions.
As of April 2022, approximately 49,000 Authorized Concrete Engineers (ACE), 11,000 Authorized Chief Concrete Engineers (ACCE), and 14,000 Authorized Concrete Diagnosis & Maintenance Engineers (ACDME) have been registered by JCI. Taking as an example the results of a survey of readers working in the field of architecture or civil engineering published in Nikkei Architecture on May 12, 2022, 12.5% of the 322 respondents indicated that they hold the rank of ACE or ACCE, and 5.5% hold the status of ACDME. Furthermore, 9.7% of respondents cited ACDME as a professional qualification they would like to acquire in the future, and 6.7% cited ACE or ACCE. In addition, 42.9% of ACDME qualification holders and 46.9% of ACE or ACCE qualification holders said that their qualifications were useful in practice. Thus it is clear that many people value these qualifications administered by JCI.
I have students submit a question sheet after lectures on building materials and reinforced concrete structures. Then I list all their questions, which sometimes number over 100, along with the answers and hand them back the following week. For over a decade, faced with a wide range of questions, I have been reminded repeatedly of how many things I do not know about concrete. In preparing the answers, I research various sources and use language students can understand. I will keep contributing to JCI in the future as I continue my own study of concrete.
In conclusion, I would like to cite words attributed to Shinpei Goto* and famous also for having been adopted by Katsuya Nomura*: "Bequeathing wealth is nice, bequeathing jobs is great, but bequeathing people is even better." These are words imbued with deep meaning. As President of JCI, I venture to paraphrase them as "Enriching people's lives is great, leaving good concrete structures is great, and nurturing capable concrete engineers is also great."
Minehiro Nishiyama
30th President, Japan Concrete Institute
(Professor, Department of Architecture, Graduate School of Engineering, Kyoto University)
* Shinpei Goto: 1857-1929. Politician. He served as Minister of Home Affairs and Mayor of Tokyo. As head of the Imperial Capital Reconstruction Agency, he drew up plans for the reconstruction of Tokyo after the Great Kanto Earthquake. Born in Iwate prefecture.
* Katsuya Nomura: 1935-2020. Professional baseball player and team manager. As a player, he led his league in home runs for nine seasons (and won his league's Triple Crown one time). As team manager, he recorded 1,565 wins. Born in Kyoto Prefecture.